Recipes
Puffball with steak and tomatoes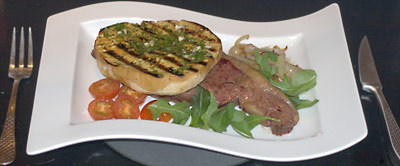 A slice of giant puffball, griddled on both sides after being coated in a mixture of chopped parsley, lemon juice, thyme, garlic and olive oil. Served with sirloin steak, tomatoes, fried onion and rocket.
The method of cooking the puffball is from Carluccio's "The Complete Mushroom Book".
Giant Puffball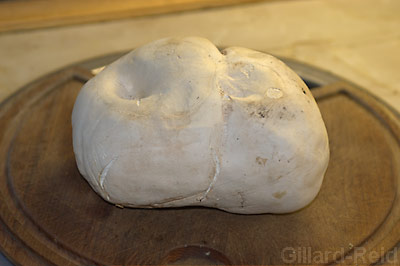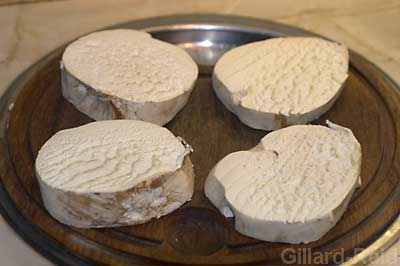 The puffball must be eaten early, while the inside remains white and firm.



Back to Modern British Cookery Books
More recipes