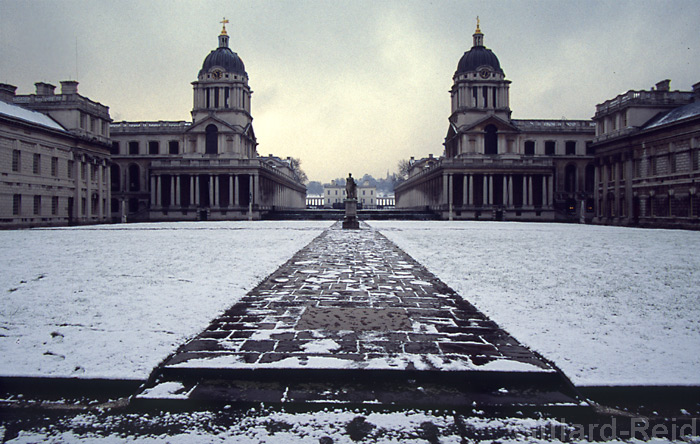 The Royal Naval College, (now Greenwich University) and National Maritime Museum.
The Royal Observatory, on the Greenwich Meridian lies further back in Greenwich Park
The naval college is faced in Portland stone, quarried at Portland Bill on the south coast of England. Many of the historical building in central London that you will pass along the path are finished in this hard wearing stone. The Cenotaph war memorial is built from it, a new quarry having been opened and immediately closed upon completion of the task.